SMALL BUSINESS ACCOUNTANTS - MELBOURNE
Providing expert taxation, accounting & business advisory services across the western suburbs of Melbourne.
Melbourne's Small Business Accounting Experts
Ask us anything about Taxation, Business & Accounting.
We Provide Accounting, Taxation and Small Business Consulting Services.
MaxMargin Accountants is an Accountancy Firm with registered Tax Agents and Certified Practising Accountants based in Laverton & covers most of the Western Suburbs of Melbourne. Our team of registered Tax Accountants is keen to help you with all your Taxation, Bookkeeping & Business Advisory matters. We keep focusing on providing you with the best accounting experience under one roof.
Our Accounting Services include; Preparation of Financial  Reports, Bookkeeping, Payroll, Cashflow Forecasting,  Preparation of Budgets, Preparation of Business Plans, ATO Registrations, and ASIC Registrations.
Our Business Consulting Services include; Advice on Business Structures, Set up of Companies, Partnerships, Trusts, and Sole Trader Business Structures. Felicitation of Legal Agreements, Due Diligence of Businesses.
Our Tax Services include; Tax Return for Individuals and Businesses, Business Activity Statements, Installment Activity Statements, Fringe Benefit Returns,  Capital Gains Tax, Tax Planning Strategies, and Rental Properties.
Tax Return for Sole Trader
Tax Return for Partnership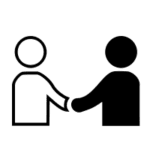 Expert Business Advisory Services