TAX ACCOUNTANTS - POINT COOK
Providing Expert Taxation, Accounting & Business Advisory Services in Point Cook.
Taxation, Accounting & Business Advisory Services in Point Cook
Ask us anything about Taxation, Business & Accounting.
Choosing MaxMargin Accountants?
MaxMargin Accountants is an Accountancy Firm with registered Tax Agents and Certified Practising Accountants based in Laverton & covers most of the Western Suburbs of Melbourne including Point Cook. Our team of registered Tax Accountants in Point Cook is keen to help you with all your Taxation, Bookkeeping & Business Advisory matters. We keep focusing on providing you with best-in-class Accounting experience under one roof.
Our Accounting Services include; Preparation of Financial  Reports, Bookkeeping, Payroll, Cashflow Forecasting,  Preparation of Budgets, Preparation of Business Plans, ATO Registrations, and ASIC Registrations.
Our Business Consulting Services include; Advice on Business Structures, Set up of Companies, Partnerships, Trusts, and Sole Trader Business Structures. Felicitation of Legal Agreements, Due Diligence of Businesses.
Our Tax Services include; Tax Return for Individuals and Businesses, Business Activity Statements, Installment Activity Statements, Fringe Benefit Returns,  Capital Gains Tax, Tax Planning Strategies, and Rental Properties.
Tax Return for Sole Trader
Tax Return for Partnership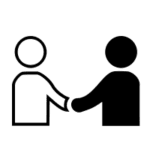 Expert Business Advisory Services
With all your Taxation, Bookkeeping & Business Advisory needs, MaxMargin Accountants are ready to help you & your business with our professional  advise & solutions. We serve locally in Melbourne to provide our client a better experience with our services. Mainly, we serve western suburbs including Point Cook & nearby suburbs, so that we can provide hassle free services.
As it is expect, we are well Professional Tax Accountants for preparing financial statements, Income Tax returns, cash flow budgets and provide Bookkeeping Services. Thats why, this is what makes us different from other suburbs Accountants . We have a simple aim to taget your Business Goals, create essential milestones & boost your revenue. Also, we make sure our Customer Relationship bond becomes stronger with our work ethics & superiority in our results which makes us an outstanding Accountancy Firm in Western Suburbs of Melbourne. Moreover, we occasionally communicate with our clients to ask them about their Business challenges & try to troubleshoot it instantly.
We always update our clients time to time through emails, chats & blogs. Therefore, we encourage you to subscribe us for Latest News and changes from  Australian Taxation Office (ATO) and other sources which affects the Taxation Processes. Hence, there are number of changes take place throughout time which people remain untouch from them, we try to keep our clients to learn more about Accounting System.
If you are a Small-Medium Business owner, we can help you to get the best advise related to  Taxation & Accounting. We guide you through the whole process & push your business to acheive its dedicated Goals.